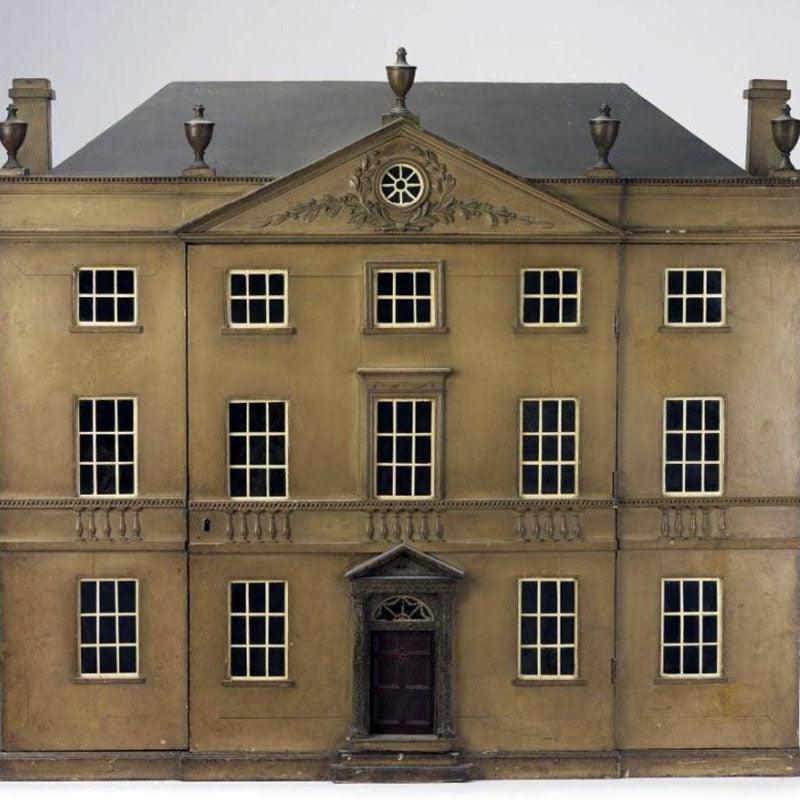 Every now and again, we like to have a little look through the collection held at The Victoria and Albert, for there are so many treasures. The online catalogue, featured on their website, is a particularly useful tool for fans of all things historical. Pieces are often listed with lots of information and high quality photographs, even those not currently on display.
One piece that caught our attention was Mary Foster's Dolls House. It is thought the dolls house was made at some point around 1800, but the craftsman behind this charming piece is sadly unknown. The dolls house has three floors and its façade is split into three, typical of grand houses from this period. 
Inside, the dolls house still has most of its pieces and the wallpaper, characteristically Georgian, is intact. Possibly our favourite feature is the circular skylight in the middle of its roof, accompanied by ornate design. 
The dolls house was donated to The Victoria and Albert by the great granddaughter of Mary Foster, for whom the piece was built. Mary was the eldest daughter of John Foster, an architect born and based in Liverpool. Most of his work consists of public buildings and churches, including St Luke's Church (1811-1832) and the Second Liverpool Royal Infirmary (1824). An example of his work, Holy Trinity Church (1820), can be found not far from us in Kingswood, Bristol. 
Although quite difficult to see, above the door of the dolls house the letters 'MF' are inscribed, almost certainly standing for the little girls name. This piece becomes really quite special if we consider how John, an established building planner, may well have designed this piece for his daughter. Currently, the piece is not on display whilst The Victoria and Albert renovate their Museum of Childhood. We look forward to seeing what they do with this venture!
If this blog post has got you thinking fondly about your own childhood toys, why not take a look at our Jane Austen Decoration Doll, perfect for bringing a little Regency era fun to your home. 
If you don't want to miss a beat when it comes to Jane Austen, make sure you are signed up to the Jane Austen newsletter for exclusive updates and discounts from our Online Gift Shop.