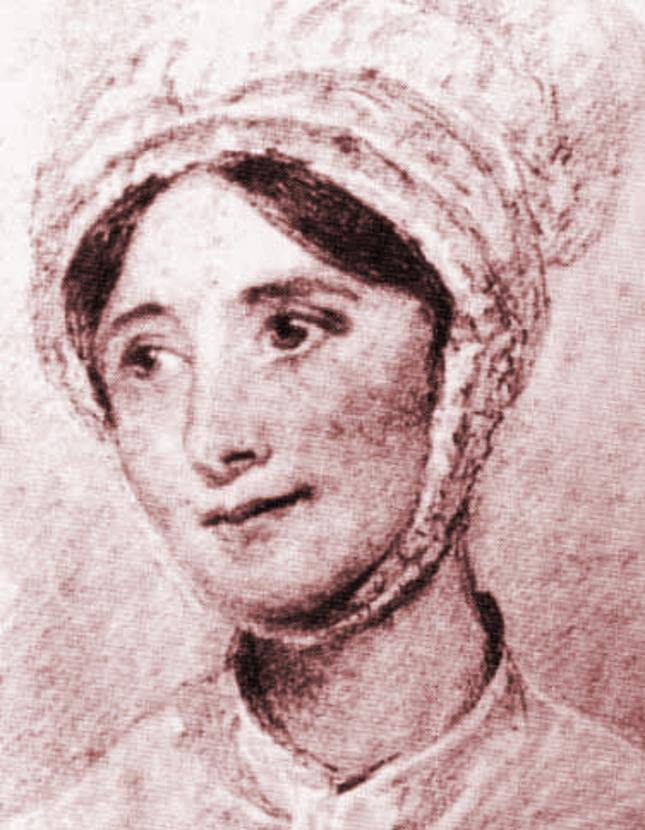 A Look at Jane Austen And Dawlish
Jane Austen Gives Literary Advice As She Visits Dawlish
by Donna Fletcher Crow
Young (and experienced) writers are always advised to seek outside help for their work—join a writers' group, find a good editor, acquire beta readers. But can you imagine a budding novelist being able to receive advice personally from Jane Austen?
That was the enviable experience of young Anna Austen Lefroy who wrote to Aunt Jane for help on the novel she was writing. Apparently Anna's heroine had an unsuccessful visit to the library in Dawlish, because Jane said, "I am not sensible of any blunders about Dawlish; the library was particularly pitiful and wretched twelve years ago and not likely to have anybody's publications." 10 days later, 10 August, 1814, "We are reading the last book [of Anna's 3 volume rough draft novel]. They must be two days going from Dawlish to Bath. They are nearly one hundred miles apart." Distances must have been challenging for Anna, who probably had not travelled a great deal. Aunt Jane advises,
"Lynn will not do. Lynn is towards forty miles from Dawlish and would not be talked of there." And the next day, "Thursday.— We finished it last night after our return from drinking tea at the Great House. The last chapter does not please us quite so well; we do not thoroughly like the play. . . and we think you had better not leave England. Let the Portmans go to Ireland; but as you know nothing of the manners there, you had better not go with them. You will be in danger of giving false representations." [This piece of advice is an all-time favourite of mine and the driving motive for undertaking this tour. I try never to write about a place I haven't visited.] And, finally, Jane's advice on editing one's own work—which we know she did extensively on her own novels, "indeed the more you can find in your heart to curtail between Dawlish and Newton Priors, the better I think it will be. . ."
Sadly, in spite of the excellent advice and family support Anna received the novel has not survived. It does seem that Jane, however, was following her own advice and basing her recommendations on personal experience. A London journal stated that about 1802 the Austens resided for "some weeks" in Teignmouth (which would be very easily combined with a visit to Dawlish.) Certainly, Jane's reference to the library speaks of personal experience. Could Jane have enjoyed any place that did not offer an adequate library? And, ironically, my own experience was not a great deal more successful than that of Jane or Anna's character. My advice: Don't go to Dawlish on a Wednesday. I can't judge the adequacy of the modern library because it is closed on Wednesdays.
The Visitor's Information Centre, always my first stop on a research trip, is closed on Wednesdays. Although they offer informative reader boards.
The theatre is—you guessed it—closed on Wednesdays.
The tea room, in the historic mill, which had been highly recommended, is apparently permanently closed.
The Lawn, the  very attractive centre of Dawlish, would have been a wild and sometimes dangerous marsh with the unprepossessing name Tunnicliffe Waste when the Austens visited around 1802.
By 1807, however, things were looking up. A visionary 23-year-old named John Ede Manning saw the potential and purchased the Waste. By 1807, 7 years before Anna sent her novel to Aunt Jane, he began building a canal to drain the marsh. Manning landscaped The Lawn and turned the town centre into an attractive area to promenade and socialize—as it remains today.
The enterprising John Ede Manning is not one of the names I've seen put forth by writers speculating on role models for the developer Mr. Parker in Austen's unfinished novel Sanditon, but he was certainly an example of the type Austen parodied in her story of turning a quiet seaside town into a bustling resort. But not like "your large, overgrown Places, like Brighton, or Worthing, or East Bourne," Sanditon was to be "precluded by its size from experiencing any of the evils of Civilization. . . and the sure resort of the very best Company. . ." Today the train line, originally built by Isambard Kingdom Brunel, inserting itself between the beach and the town might make the sea view seem less idyllic than it would have been in Jane's day, but it did make for a delightful train journey between Teignmouth and Sidmouth.
*****
This article about Jane Austen and Dawlish was written by Donna Fletcher Crow, and the article is reproduced here with her permission. Donna is a novelist of British history, and a traveling researcher who engages people and places from Britain's past and present - drawing comparisons and contrasts between past and present for today's reader. Her website can be found here.
Enjoyed this article? If you don't want to miss a beat when it comes to Jane Austen, make sure you are signed up to the Jane Austen newsletter for exclusive updates and discounts from our Online Gift Shop.