How to have a very Bridgerton Valentine's
I don't know about you, but I'm beginning to find the thudding, repetitive monotony of another lockdown a little unbearable. Like Groundhog Day unbearable, with added Slack notifications. We're all looking for ways to change it up a little, and with many of us stuck at home with our partners and
Valentine's Day
on the horizon, I thought I'd share my tips on how to have a fun day, inspired by everyone's favourite new raunchy watch,
Bridgerton.
1. Load up your house with fake wisteria.
Bridgerton is absolutely awash with the stuff, no matter what time of year it's supposed to be. The entire set seems to be caked in pale pink, lilac and cream hanging flowers. To really conjure the Bridgerton spirit, purchase lengths of the stuff from an online wedding supplier and hang it off everything in your home (or in my case, cramped flat).
2. Purchase an unfathomably long table...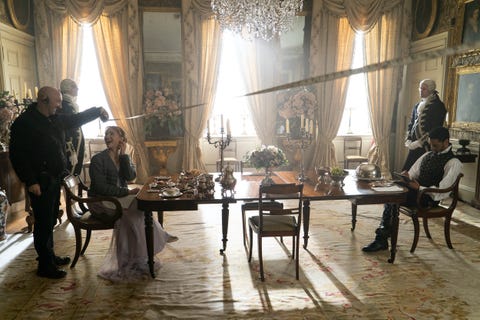 Image from Shondaland.com
...and sit at either end of it. Daphne and Simon are always miles apart at the dinner table. You should be practically yelling at eachother, your partner a speck on the horizon.
3. Make a trip to the Modiste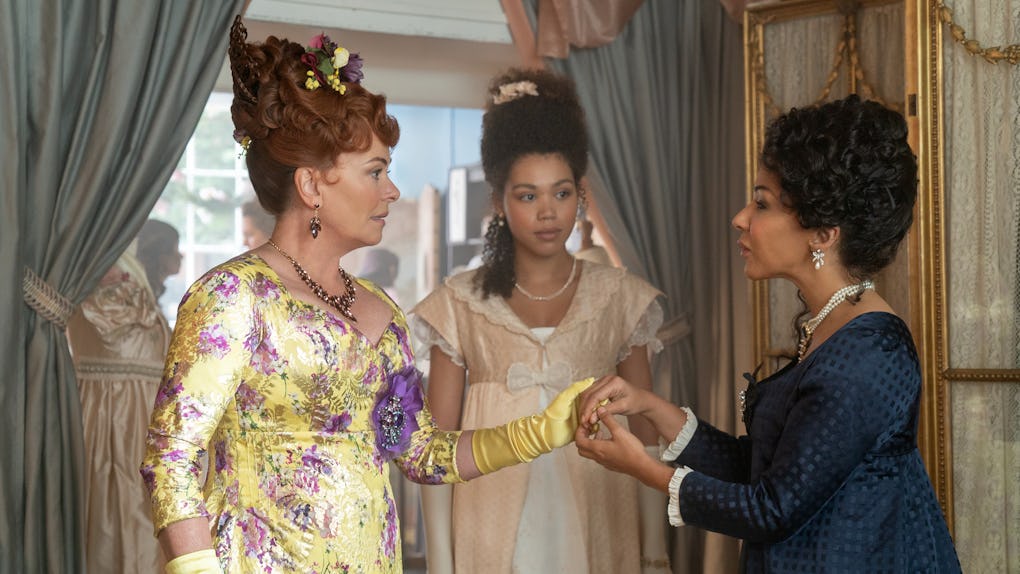 Ladies of means must be able to dress themselves properly for any occasion, and it is important that one does not outfit repeat at a grand event, especially if you have your eye on that special eligible someone you'd like to impress. Given that most clothing shops are closed, you might just have to message your friends to gossip whilst online shopping, or cast snide looks at strangers in the George clothing section of ASDA. Same difference, really.
4. Air your dirty laundry in front of the staff.
Daphne and Simon are always having arguments, and other more intimate moments, in earshot of their household staff. No wonder gossip makes its way back to Lady Whistledown- their business is everyone's business. If you, like most of us these days, don't have any home help, you can pick a fight with your significant other in the queue for the post office, so that everyone in the neighborhood knows just how much you hate the way they leave their sock drawer open every single time they go in there.
5. Don't let anyone monopolise your dance card.
Every young lady should know that it is improper to let any one gentleman be your sole dance partner for the evening, especially if this is your debut season and you are on the lookout for a good partner. Wait, what? I can't invite a large group of men to my house to dance with me during a pandemic? I guess I can just dance with my boyfriend then, it's not like anyone else will know...
Ellen White is editor of the Jane Austen Centre blog. She would love to hear from you! Check out our Submission Guidelines and get in touch.