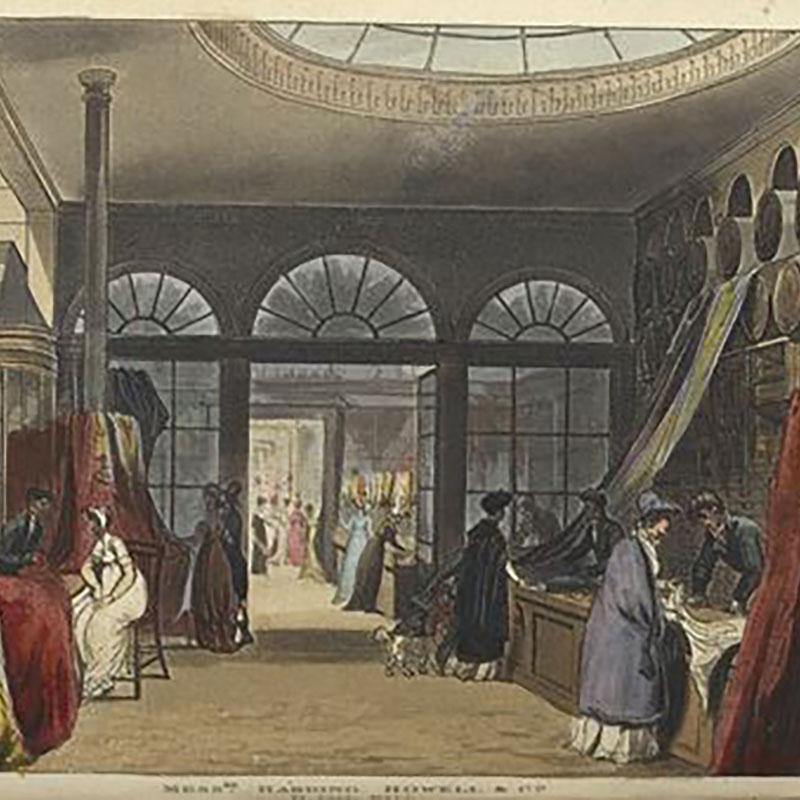 Shopping In Georgian Britain
The eighteenth century really marked the start of consumer culture in Britain, with the middle class and their purchase power growing. Now with the means to purchase more luxurious goods, the middle class wanted to imitate the aristocracy with the new hope of upwards social mobility. 
Merchants were very much aware of this desire for upwards social mobility and capitalised on the opportunity to mass market their goods. Throughout the eighteenth century, the presence of advertising on the streets of the cities became much more prominent, particularly in London. 
Newspapers were a particularly useful place for traders to advertise their goods. The invention and introduction of the printing press in 1476, much improved by the time of the eighteenth century, meant newspapers could be spread much more prolifically and effectively. 
Newspapers were not the only way in which merchants and traders advertised their goods or services. There were hawkers, similar to the pedlar but travelling by foot and covering less ground, who would promote and sell their wares on the streets. The hawkers, along with other street vendors, would develop melodic street cries to attract customers. With the rapid industrialisation that took place between the late eighteenth and early nineteenth century, the degree of competition for hawkers increased as more and more displaced people made their way to the urban cities.
Merchants preferred forms of advertising that did not involve putting up posters or occupying a fixed space, as these were liable to tax. Trade cards became incredibly popular, as they could be distributed rather than fixed in one place and enabled the use of text as well as illustration to advertise goods. Most newspaper advertisements tended to be given a rather small amount of space, so it was less appealing to accompany the text with a picture. Trade cards often included the location of the business they were advertising, in addition to the goods they had on offer. 
At the start of the eighteenth century, shops began sprucing up their windows to attract more customers, realising the potential behind a well presented front. Many opted for large bow windows because they would let in lots of light, giving the premises a bright and more appealing atmosphere. 
At the turn of the nineteenth century, there were reportedly one hundred and fifty shops on Oxford Street alone, marking a real change in leisure habits. More and more luxury shops opened in fashionable areas to cater for the idle rich, with many clustered according to their intended audience. Many of the shops intended for wealthy ladies were located on and around Oxford Street, whilst shops and clubs for gentlemen were located near St James'. Floris, a perfumer opened in 1730, had much success on Jermyn Street because of its infamous client Beau Brummell. 
In one of her letters dated to 1811, Jane describes one of her shopping trips to London. She records how she had to "set off immediately after breakfast", but despite arriving by about half past eleven still had to wait a "full half an hour before we c'd be attended to". She concludes her description of the expedition by reassuring that "when we were served however, I was very well satisfied with my purchases".
The shopping complex or 'centre' took off in the Regency period when the Western Exchange, Pantheon Bazaar, and Burlington Arcade were all either modernised or developed. Completed in 1819 and situated at the corner of Old Bond Street, the Burlington Arcade included 72 enclosed shops and was an instant success with fashionable ladies. 
With the commencement of Black Friday Week, we hope this blog has given you an interesting insight into the development of consumer culture in Britain. Why not take a look at the offers we have on offer with our Black Friday Collection, beating the rush by purchasing online! 
If you don't want to miss a beat when it comes to Jane Austen, make sure you are signed up to the Jane Austen newsletter for exclusive updates and discounts from our Online Gift Shop.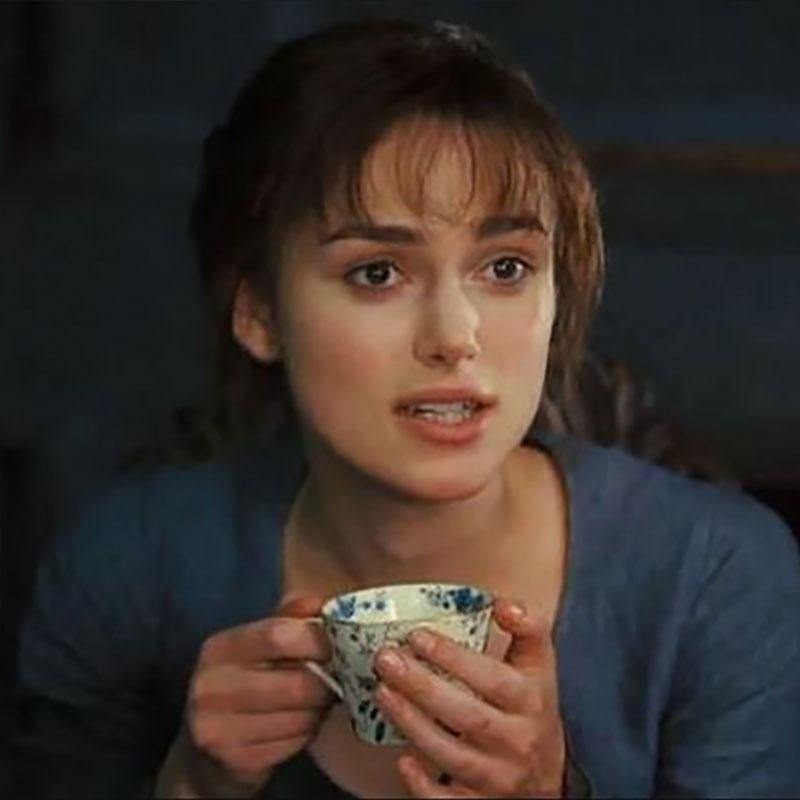 A Short Look At Teacups In Britain
Tea cups were first introduced in Britain around the time of George IV and were imported from China by the East India Company, who profited hugely from their monopolies on tea imported to Britain i...
Read more