The Jane Austen Centre Exhibition, Festival, Gift Shop and Regency Tea Room in Bath UK
Stepping into Jane Austen's world.
We offer you a snapshot of Jane Austen's life in Bath during Regency times and show you how living in this magnificent city affected our celebrated author and her writing.
Let our famous costumed Guides take you on an entertaining and educational journey through the iconic Centre. Have fun dressing up using our extensive collection of dresses, bonnets, coats, spencers and accessories. Taste some Regency food, have a go writing with a quill pen and ink and make sure you have your picture taken with the world famous Austen waxwork.
There is so much to see and do.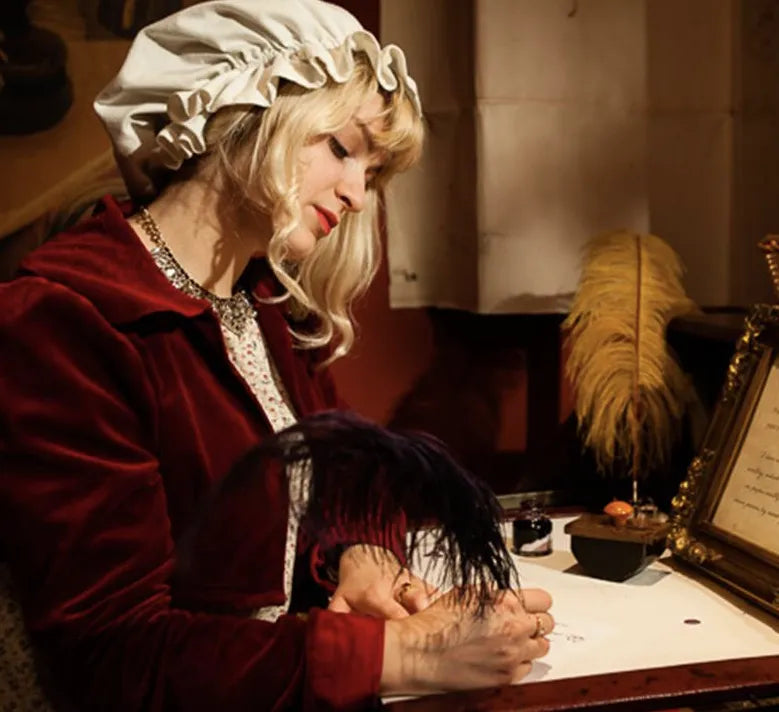 We're easy to find
The Jane Austen Centre is located in a beautiful Georgian building in the heart of the City of Bath. Situated between the architectural attractions of Queen Square and the Circus, and just a short stroll from Bath Abbey, the Assembly Rooms and the Roman Baths. 
There is a long stay carpark nearby in Charlotte Street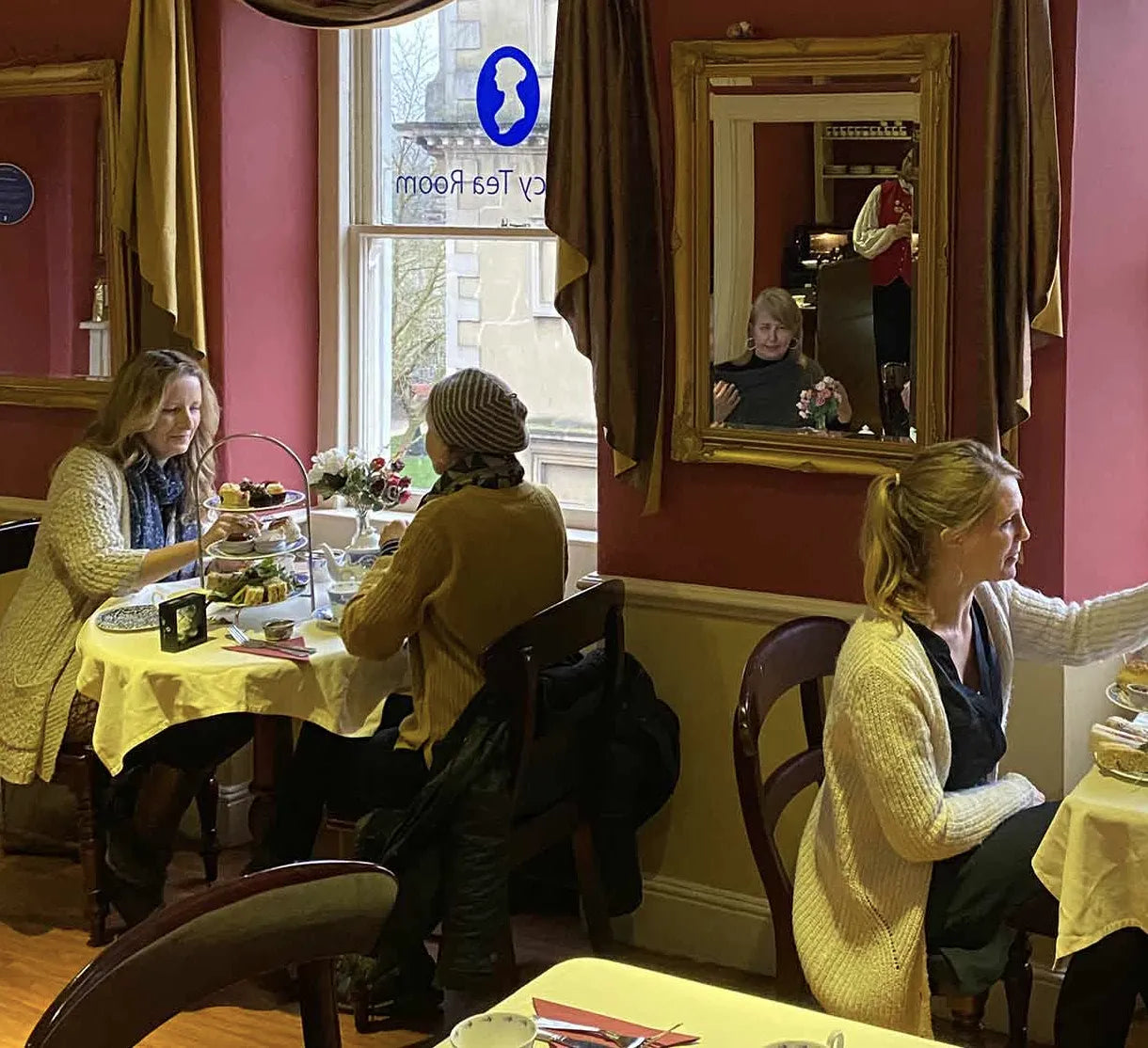 Afternoon Tea at the Regency Tea Room
After your visit, enjoy a pot of real leaf tea, some home-made cake, a delicious cream tea or a tasty light lunch upstairs in the famous Regency Tea Room.
We have achieved Tea Guild 'Award of Excellence' status so you can expect an exceptional level of quality and service.
Awarded Trip Advisor's Certificate of Excellence.
Group Visits:
If you would like to find out more information about group bookings or have any other questions please email us using this email link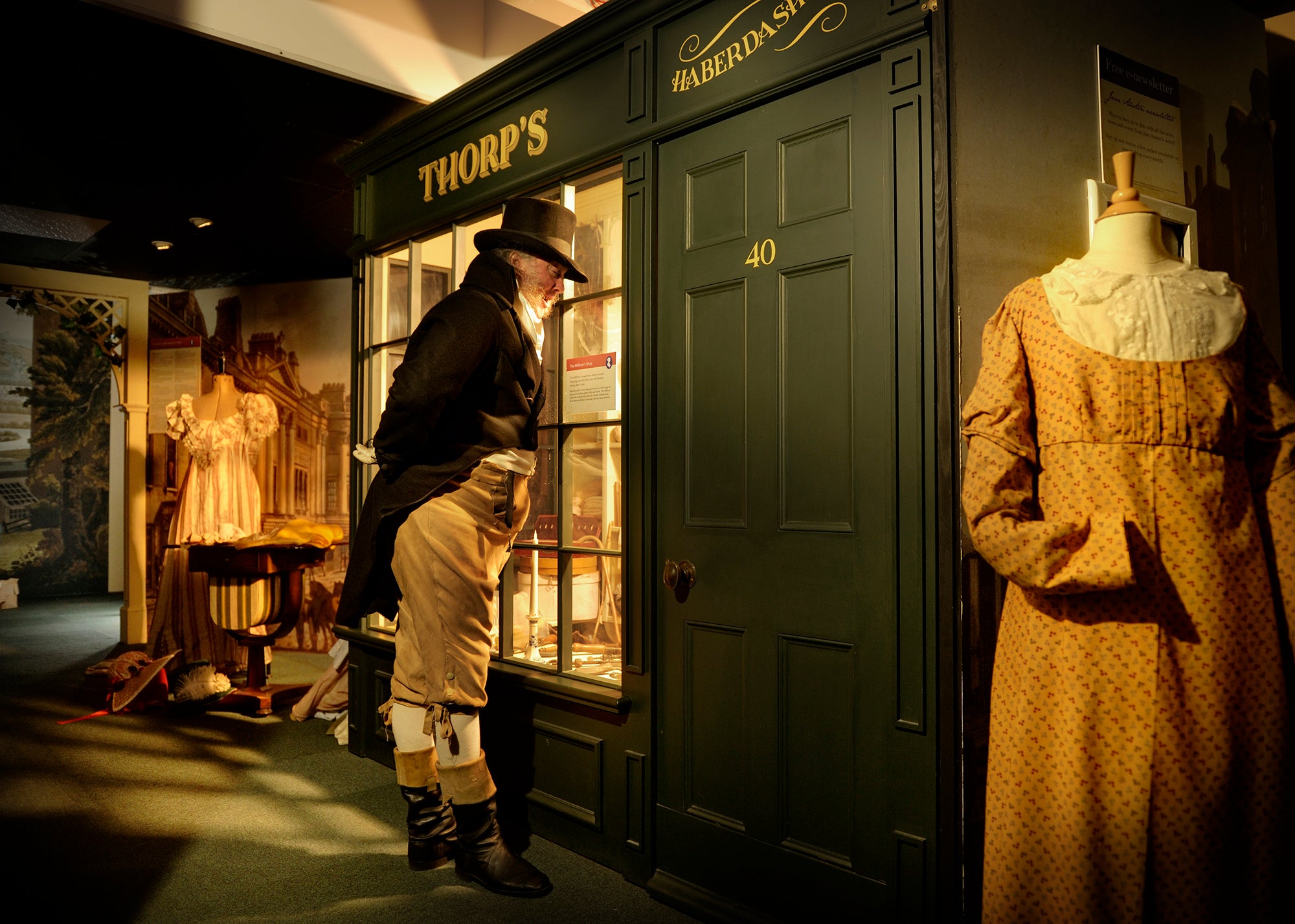 Book your Jane Austen Centre tickets
Adult Ticket Online - £14.75
Senior Ticket Online (60 years or over) - £13.25
Child Ticket Online (6 - 16 years) - £7.20
Student Ticket Online - £12.25
Family Ticket Online (2 adults and up to 4 children) - £36.50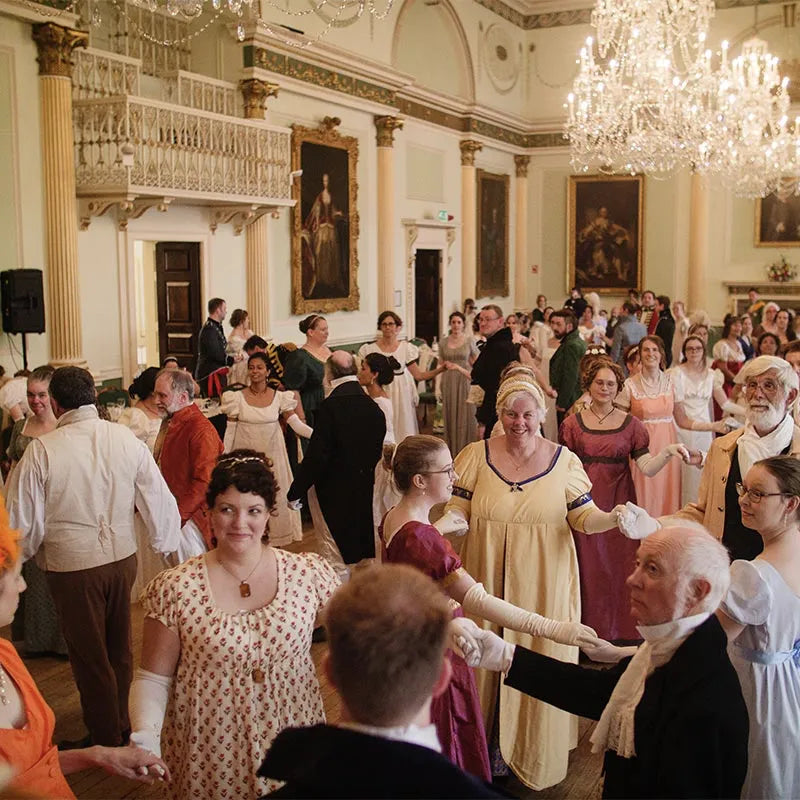 The Jane Austen Festival
Ten wonderful days of celebrating all things Austen in the beautiful city of Bath.
The Jane Austen Festival in Bath is the largest and longest running Jane Austen Festival in the world. The first Festival in 2001 took place over a single weekend and has since grown into a 10 day programme, drawing over 5000 people from around the world.

The festival begins with our Regency Costumed Promenade, which has been filling the streets of Bath with over 900 people in Regency dress and since 2004 holds the Guinness World Record for the 'Largest gathering of people dressed in Regency costumes'. Full of bonnets, soldiers, and drummers the backdrop of Georgian Bath transports visitors back to the time of Jane Austen.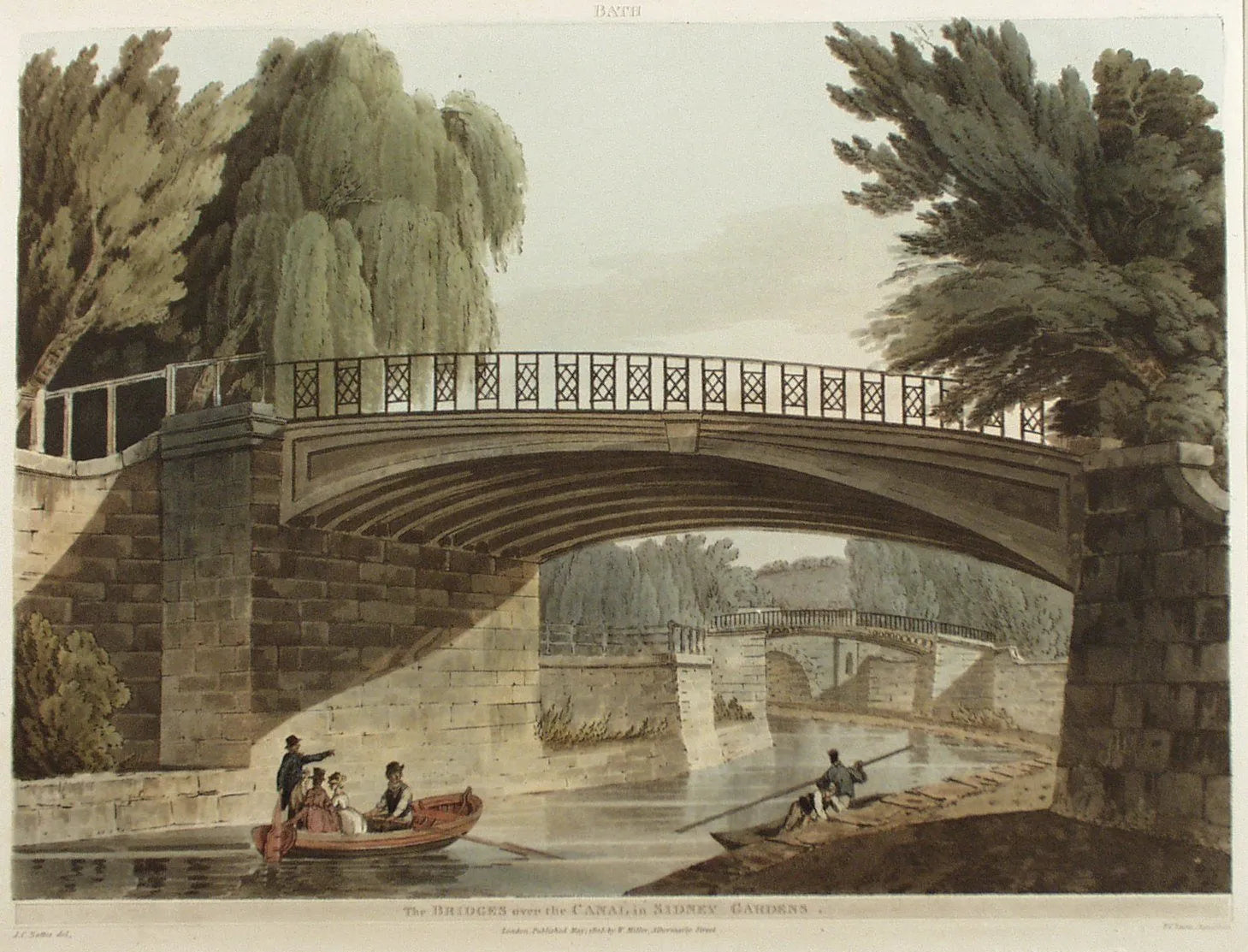 Jane Austen in Bath
Jane spent several years living and writing in Bath. In fact, two of her novels are set in the city - 'Northanger Abbey' and 'Persuasion'.
In 1801, Jane Austen embarked on her first extended stay in Bath, a city renowned for its healing waters, fashionable society, and thriving social scene. The grandeur of Bath's Georgian architecture, with its iconic Royal Crescent and the stately Pulteney Bridge spanning the River Avon, immediately captured Austen's imagination.
Jane Austen's time in Bath not only shaped her literary works but also offered her a deeper understanding of human nature and societal norms. Her observations of the rigid class structure and the impact of societal expectations became integral themes in her novels, resonating with readers across generations.
Featured collection
Regency Jewellery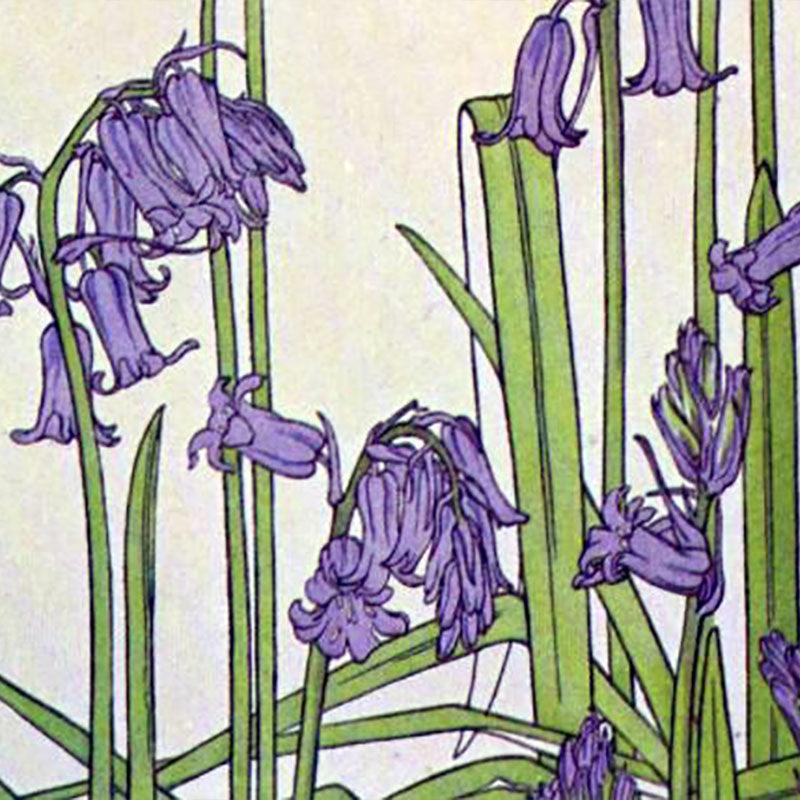 britishbluebells
As spring starts to awaken and banish the winter cold, we thought it uplifting to have a look at the history of bluebells in England, just as they get ready to flower. For centuries, bluebells ha...
Read more